Using AME Wizard#
Never used AME Wizard before? Look no further. The following instructions will guide on how to use AME Wizard, along with an AME Playbook of choice on your system.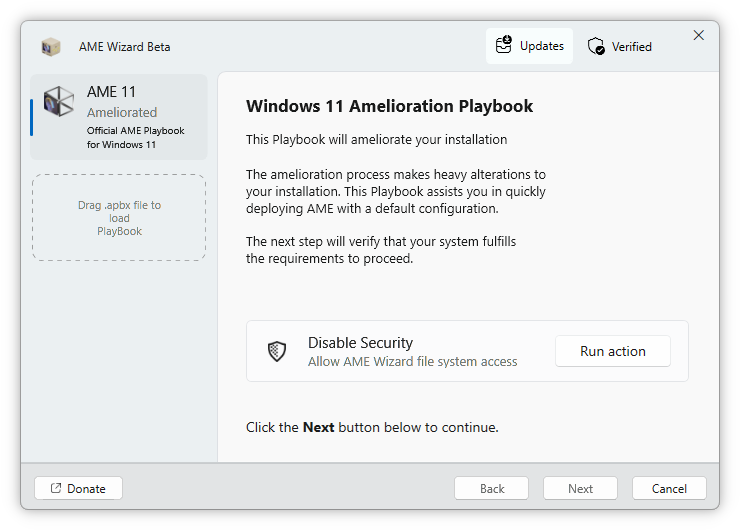 To use AME Wizard with a given Playbook, you must have a Windows version installed that said Playbook supports. Currently, AME 11 supports all stable Windows 11 versions, and AME 10 supports Windows 10 21H2 and 22H2.
Tip
To find your current Windows version, open Settings and navigate to System → About → Version.
If you already have a supported Windows version installed and updated, skip to Running A Playbook.