AME 11#
The release of AME Wizard and our homegrown Playbooks marks the beginning of a new chapter for AME. Gone are the days of enthusiasts having to rely on custom ISOs and sketchy distribution tactics to get their fix of more power-user friendly environments.
Important
AME 11 is a custom Playbook for AME Wizard, a powerful tool for modifying Windows. Playbooks are configuration files for AME Wizard. To use AME 11, follow our Using AME Wizard guide.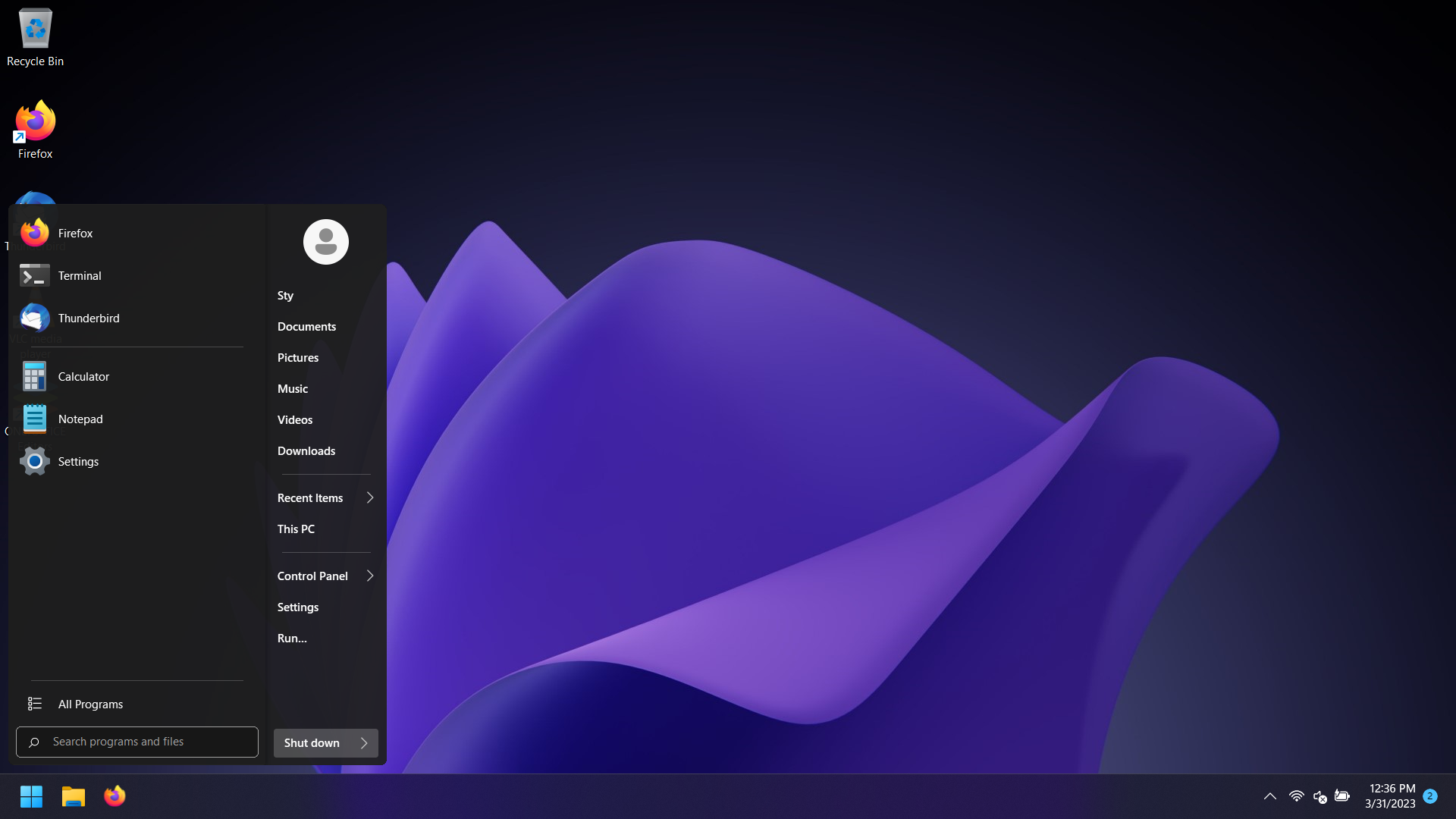 Our custom Playbooks aim to not only showcase the power of AME Wizard, but are a carefully crafted gift to the enthusiast community we are a part of. Being functional software enthusiasts has constantly motivated us to improve and tweak the operating systems that we use. Enabling true privacy and maximizing stability are at the core of this philosophy, and Ameliorated Playbooks specifically target these goals through an intensive and transformative new process.
Aimed at power-users, gamers, and content creators, AME 11 is an open-source privacy and stability enhancement for the Windows 11 operating system, designed from the ground up by functional software enthusiasts.
The gaming platform for power users#
Any privacy infringing components have been entirely deleted from the operating system, on an executable-level. This leaves the user with a more bare and sane Windows experience, supplemented by functionality aimed at immediate convenience of power users.
Note
Hundreds of executables and services have been completely deleted from the system, this includes Windows Update and Windows Security, which are otherwise able to repatch the system in the background, even if they were merely disabled.
Professional stability#
Creative professionals require a predictable and non-changing environment to be able to confidently take on their projects undisturbed. Since network active components are mainly targeted as part of the removal process, what remains is a stable and unalterable system, in full control of the user.
Note
The removal process targets all services which incur network activity. This means that once you ameliorate, your core system state is effectively frozen. If you have a question regarding the compatability of certain applications, message us on Telegram.
Optimized User Interface#
Windows 11 ships with a bunch of quality of life improvements to the UI language and system sounds. However, there are a number of horrendous design descisions, ranging from the start menu to attributes of Windows Explorer. AME 11 addresses all of these, and aims to provide a balance between functionality, and maintaining the much appreciated UI improvements inherent to the OS.
Receive Updates#
The AME 11 Playbook receives updates via AME Wizard. This allows you to very easily upgrade to newer releases, or receive minor patches and improvmenets.
Installation requirements#
Installing AME 11 is very simple, but requires a few dependencies and preperations to be fullfilled:
A fully updated version of Windows 11 Home or Pro

AME Wizard Beta

Adjusted Windows Security settings
Note
If you are want to upgrade from a legacy AME release to AME 11, we have created a guide for that. Please understand that Ameliorated will not provide support for this method outside of the documentation here. You are responsible for any potential data loss.
You can read a whole guide on how to install and deploy AME 11 and prepare your system: