AME 21H1 To AME 11#
This guide describes how to upgrade your AME 21H1 install to AME 11 with AME Wizard.
Caution
We recommend backing up your most important files before attempting this.
Prerequisites#
To follow this guide, you'll need the following resources:
The latest release of the AME Migration Script

A stock Windows 11 22H2 ISO (Download)

A blank USB stick with at least 8GBs of space
Create a Rufus USB#
To upgrade to AME 11, you must first create a Windows 11 installation USB using Rufus.
Begin by inserting your USB drive into your computer, and then running Rufus. With Rufus open, click SELECT and choose the downloaded Windows 11 22H2 ISO.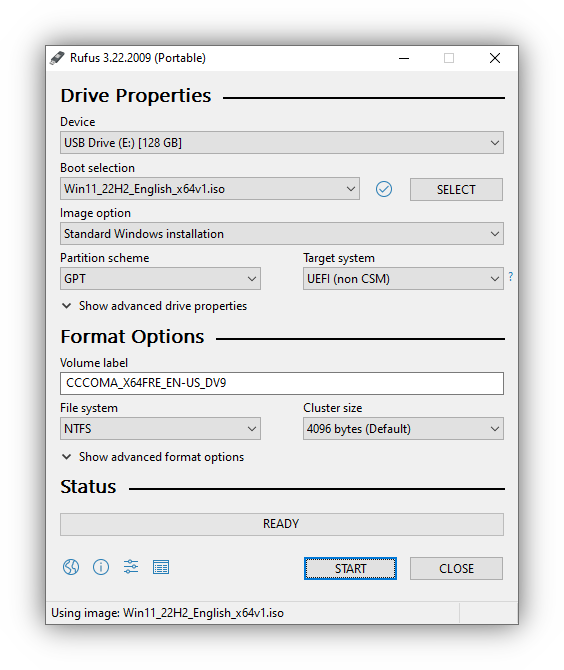 When ready, select START and answer OK to both prompts. Rufus will now write the ISO to your USB.
Install Windows 11#
With the installation USB plugged into the target computer, we can now install Windows 11.
To accomplish this, run the downloaded AME Migration Script on the target machine. This will ensure that updates can be installed after the upgrade, and will subsequently start the Windows setup process for you.
Answer Accept to all prompts during setup.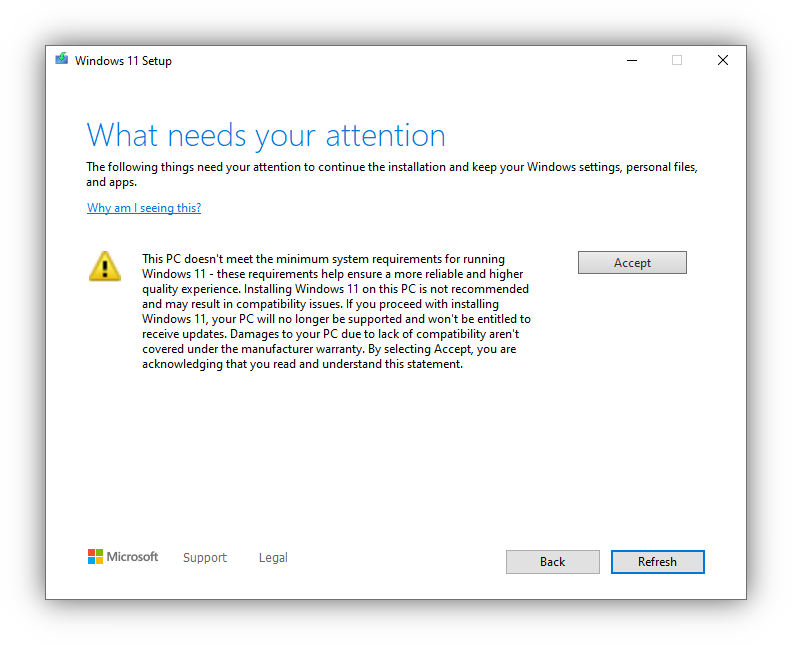 Once Windows setup has finished installing Windows 11, you will be greeted with a de-ameliorated Windows 11 install.
Applying Updates#
Before ameliorating using the AME 11 Playbook, all pending updates should be installed beforehand.
To do so, open the settings app and select Windows Update > Check for Updates.
Important
Once you have restarted after installing updates, double check that all updates have been installed, as Windows can take multiple restarts to fully update the system.
Ameliorate Windows 11#
Now that Windows 11 is installed and ready, you can begin the amelioration process as normal by following our Running A Playbook guide.